Christmas Celebration! India Exclusive🎆
Trip of Year-end Campaigns👇
First Stop: Christmas Celebration: Dec. 23th 00:00 IST ~ Dec. 31st 23:59 IST
Second Stop: New Year Early Bird Offer: Dec. 29th 00:00 IST ~Dec. 31st 23:59 IST (coming soon…)
12/22/2022 18:30:00 - 12/31/2022 18:30:00 UTC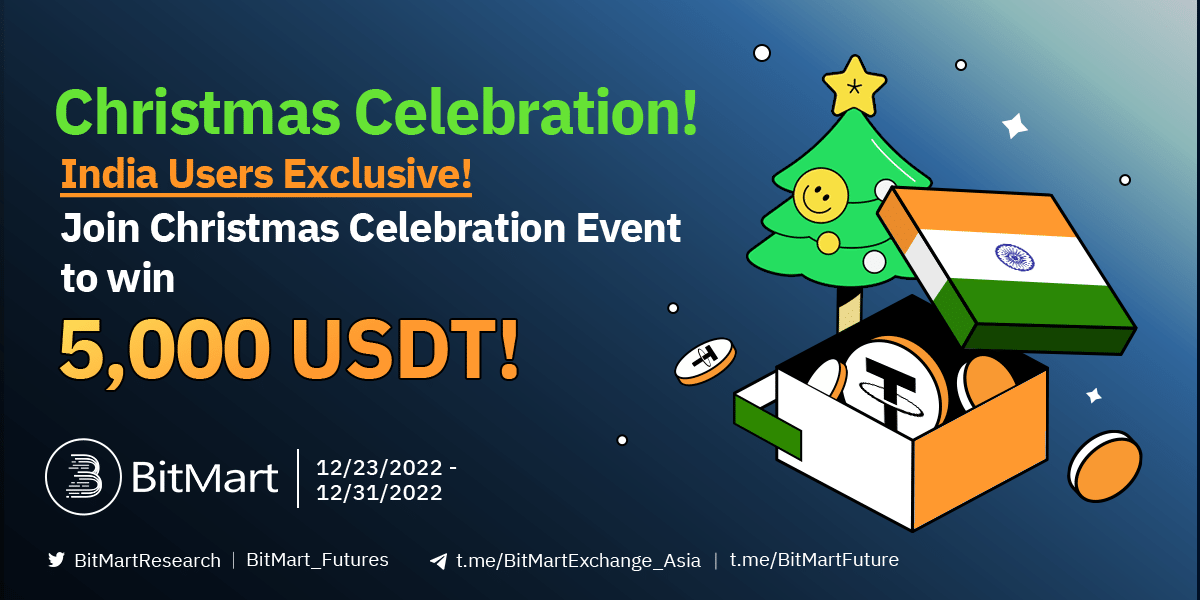 Join Christmas Celebration Event to win 5,000 USDT!
Specially for Indian Users!
Deposit funds into your USDT-M account and Trade to receive up to 5,000 USDT trading bonus in rewards. Users simply need to deposit a minimum of 100 USDT to join our event! Stand a chance to receive up to a 5,000 reward on your deposit.
The deposit and trade tasks should be completed before Dec 31st.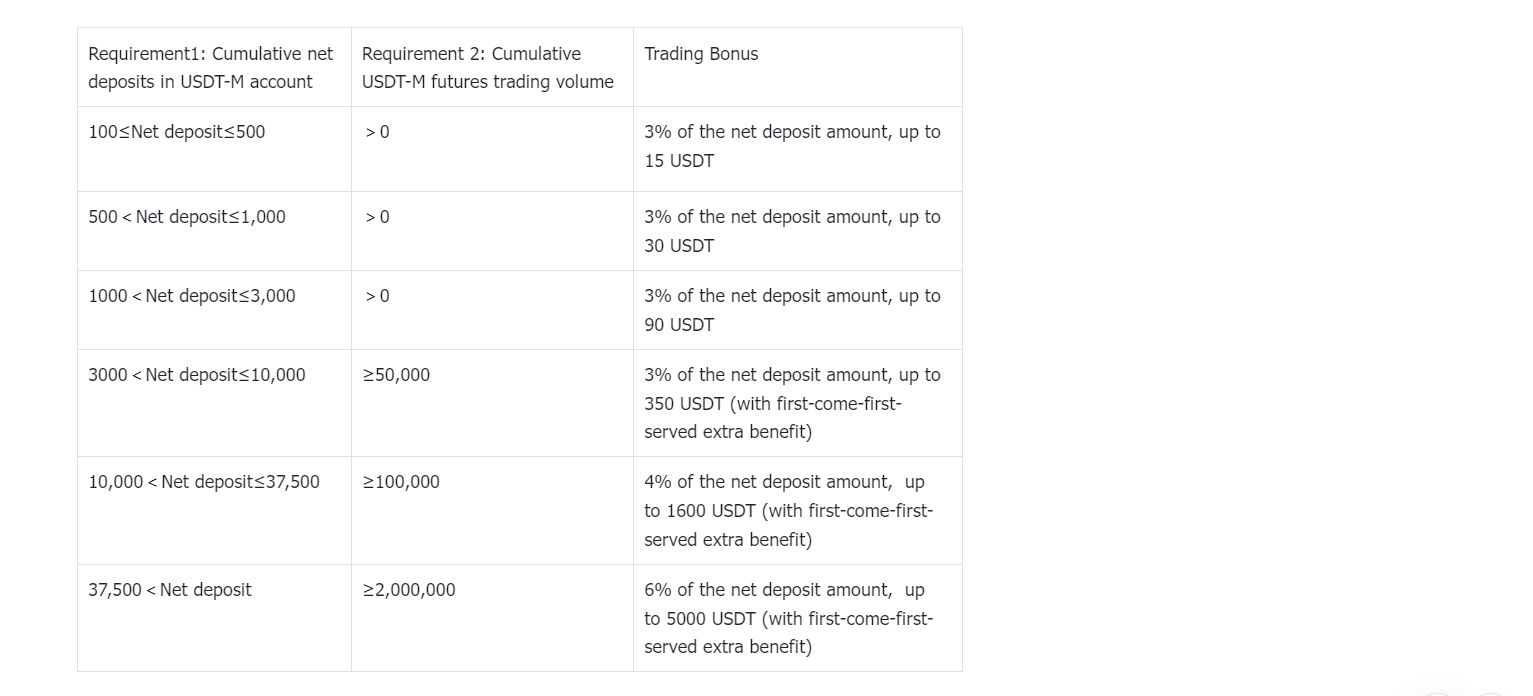 - The campaign is an extra benefit, Indian users could earn rewards from both Year-end Campaigns and Trading Bonus 2.0.
- Users automatically join through this campaign landing page and the KOLs' exclusive webpages.
- Only funds deposited and trades made during the event can be used to calculate the reward. Deposits and trades carried out beyond the event period will be excluded;
- During the event, users need to meet the requirements for the net deposit amount in their USDT-M accounts and USDT-M futures trading volume to be eligible to claim corresponding rewards;
(Net deposit amount = Total funds deposited to USDT-M account - Total funds withdrawn from USDT-M account during the event)
- Rewards from the event are not cumulative. Users will only receive the reward equivalent to the highest tier attained;
- Effective trading volume excludes trading bonus in any form;
- Effective deposit amount refers to the funds deposited to your USDT-M Account;
- USDT rewards will be issued to your USD-M futures account. Please make sure you have activated futures account, so as not to fail to receive rewards smoothly;
- All participating users must strictly abide by the Bitmart Terms of Service;
- Bitmart reserves the right to disqualify any participants who engage in dishonest or abusive activities during the event, including bulk-account registrations to farm additional bonuses and any other activities in connection with unlawful, fraudulent, or harmful purposes;
- Bitmart reserves the right to change the terms of this event without notifying users in advance;
- Bitmart reserves the right to final interpretation for this event. Please get in touch with Customer Support if you have any questions.